Expert Area Rug Cleaning in Dublin, San Ramon & Pleasanton
Area rugs can be tricky to clean. If you're not an expert on fabric and cleanser types, doing it yourself can result in a ruined rug. Legacy Carpet & Upholstery Cleaning provides expert area rug cleaning with all the right training, equipment and cleansers to restore and protect your area rug for years to come.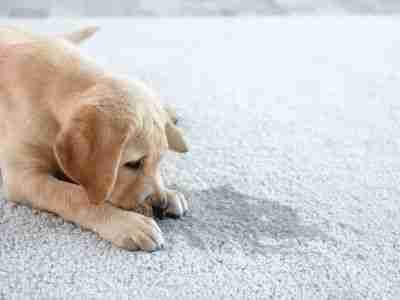 Safe Area Rug Treatment
Our 'Rug Spa' treatment begins with an accurate identification of fabric type and construction. If the fabric isn't readily known (it usually is), it undergoes testing to identify what it is. You may be surprised to learn that 80% of the soiling in rugs is usually dry soil. So if you start the cleaning process by getting the rug wet, the soil turns into mud and becomes more difficult to remove. Instead, our process starts with an extensive dusting.
Once front and back dusting is done, a very thorough front and back vacuuming follows. Then, depending on fiber type and construction, the rug is submerged, shampooed, rinsed and placed in a centrifuge to dry rapidly and safely. When almost dry, it is laid out to reset the nap, then hung to dry completely. Once dry, it gets one more vacuuming and wrapped in plastic for easy transport back to you.
What If My Rug Has a Pet Stain?
If your rug has a pet stain or odor, be sure to point out those spot stain removal needs to our cleaning crew. We'll add an overnight, odor-control enzyme bath to the cleaning process to completely remove it.
Professional Area Rug Cleaning in Dublin, San Ramon & Pleasanton
Locally owned Legacy Carpet and Upholstery Cleaning is operated by a second-generation cleaning professional, providing expert cleaning of residential and commercial carpet, upholstery, area rugs, tile and grout, stone and masonry and more. Contact us today for area rug cleaning, and for any other type of cleaning need you may have.
Trusted Area Rug Cleaning in Dublin, San Ramon & Pleasanton
Serving Dublin, San Ramon, Pleasanton and the entire East Bay / Tri-Valley Region, including Alameda County, Livermore, Castro Valley, Danville, Lafayette, Walnut Creek, Pleasant Hill, Alamo, Concord, Lamorinda, Contra Costa County, Lafayette, Moraga, & Orinda
Testimonials From Google and Facebook
Josh and Legacy Carpet Cleaning are extremely professional and did an amazing job cleaning the carpets in our home. Josh provides excellent customer service, responded quickly and cleaned our carpets on short notice.
read more Google testimonials...
Josh is very prompt, friendly and does great work. I had received many referrals to him from others and knew he'd do a great job. I had a large home with multiple pets and the carpets look as good as new! Highly recommend
read more reviews at Facebook...
*Some restrictions apply.
*Some Restrictions Apply.
Powered by Ignite Local | privacy policy | site map
GMB: (925) 558-8907 Facebook: (925) 558-8916 Google Ads: (925) 558-8918</span
*Some restrictions apply.