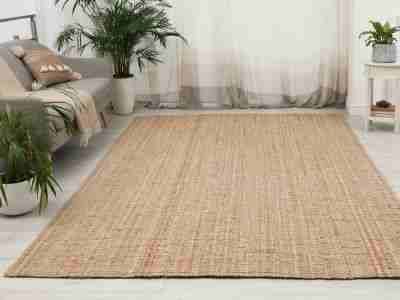 Area rugs are a wonderful way to accent your home's decor while also improving your comfort, so you'll want to take care of them once you find the right ones for your house. Beyond common household upkeep like vacuuming, consider how professional area rug cleaning in Lafayette helps ensure you get to enjoy your rugs for many years to come.
Reduce Allergy Symptoms
Area rugs, like other carpet and upholstery surfaces, capture airborne particles like dust, pollen and pet dander in their fibers. Because they're settled into the rug, these allergens can be tough to remove with your typical consumer vacuum. A cleaning contractor has high-quality tools and cleaners that are powerful yet gentle.
Eliminate Odors
Over time, accidental spills, dirt and grime, and simple aging often make carpets smell unpleasant or stale. Using household carpet cleaning often covers up odors. Instead, professional cleaning removes the source of the odor for long-lasting results.
Preserve Color and Texture 
Choosing the wrong cleaning solution and tools can affect the color and texture of your area rug fibers. Strong cleaning chemicals and the vigorous force produced by cleaning brushes with too-stiff fibers strip colors, break fibers and weaken the bindings. 
Do You Need Quality Area Rug Cleaning in Your Lafayette Home?
At Legacy Carpet and Upholstery Cleaning, our teams are carefully trained to select only the best cleaning solution for each carpet cleaning service or upholstery cleaning, and how to use our shampoo and brush technology to lift spot stains safely. We love our pets, too, so we're well-acquainted with most pet owners' worries about organic pet stain and odor and commercial cleaning methods. Whether you're concerned about an area rug, carpet, tile and grout or wood floors, contact us for prompt and compassionate help. From our spot guide to residential or even commercial area rug cleaning, you've got an ally in us. 
Best Area Rug Cleaning for Your Lafayette Home
Serving Dublin, San Ramon, Pleasanton and the entire East Bay/Tri-Valley Region, including Alameda County, Livermore, Castro Valley, Danville, Lafayette, Walnut Creek, Pleasant Hill & Concord
---
Posted on May 22, 2023 | Published by Ignite Local | Related Local Business