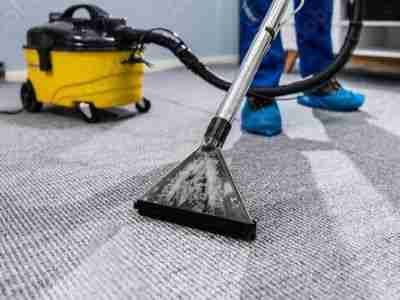 Whether you want clean rugs in your home or business or you're looking for service as part of a move-in, move-out or annual cleaning project, knowing which rug shampooer will give you the best service avoids disappointment. Here's how to know you've got the right contractor for the job.
Experience
Not all rugs are created equally and therefore need special attention depending on their fibers and construction. A true rug cleaning professional understands this and tailors their cleaning methods appropriately.
Reputation
A good cleaner has a great reputation. Seek out those who may have earned local recognition or awards, have plenty of 5-star ratings online, and come highly recommended by friends, neighbors and acquaintances. 
Commitment to Your Satisfaction
True professionals don't rest until the customer is satisfied, so it's wise to seek out cleaning experts that are dedicated to outstanding service every step of the way. This includes your initial contact through preparation, service and clean-up of the work site.
Are You Seeking the Best Rug Shampooer Serving Walnut Creek?
If you're faced with rugs that need a little TLC, we can help! At Legacy Carpet and Upholstery Cleaning, our teams are carefully trained to select only the best cleaning solution for each service, whether you need a rug shampooer or upholstery cleaner. Our technicians are also highly experienced in using our shampoo and brush technology to lift spot stains safely. We love our pets, too, so we're well-acquainted with most pet owners' worries about organic pet stain and odor and commercial cleaning methods. Whether you're concerned about an area rug, carpet, tile and grout or wood floors, contact us for prompt and compassionate help. From our spot guide to residential and commercial area rug, carpet and floor cleaning, you've got an ally in us. 
See the Difference a Pro Rug Shampooer Makes for Your Walnut Creek Home or Business
Serving Dublin, San Ramon, Pleasanton and the entire East Bay/Tri-Valley Region, including Alameda County, Livermore, Castro Valley, Danville, Lafayette, Walnut Creek, Pleasant Hill & Concord
---
Posted on October 17, 2023 | Published by Ignite Local | Related Local Business